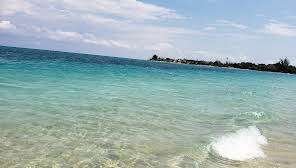 Green Grotto caves (20 min drive heading back to Montego Bay) is a must see tourist attraction: 
www.greengrottocavesja.com
For those who like historical sites, Seville Great House, is situated not to far from Villa Turrasann heading towards Ocho Rios.
www.jnht.com/site_seville_great_house.php 
We also provide you with a list of JUTA licensed taxis, and mini-buses, whom you can book and pay for throughout the duration of your stay.
Horseback riding is available from the respected company Carousel Villa & Carriage, located right outside the villa and can be booked directly with the operator. Also the new Jewels waterpark is located 2 minutes away from the villa, along with Jewels Runaway Bay Golf Resort, which is a 5 minute walk on the opposite side of the road. Guests staying at surrounding villas get discounted tickets to the golf resort and water park attraction.
Food is a must! Although the cooking at Villa Turrasann is fantastic, you may want to try the world-renowned Jamaican cuisine from a range of restaurants in Runaway Bay: Please inquire with villa staff if you need recommendation about nearby restaurants.
Jamaica offers a wide range of activities throughout the island. We recommend visiting the Jamaican tourist board website for more information at www.visitjamaica.com.