Food is an integral part of Jamaican Culture. Here at Villa Turrasann, our personal chef brings that culture to your taste buds, enhancing your vacation experience. Our chef is experienced preparing everything from small plates to holiday feasts such as Thanksgiving and New Year. Our chef is also happy to tailor meals for dietary requirements.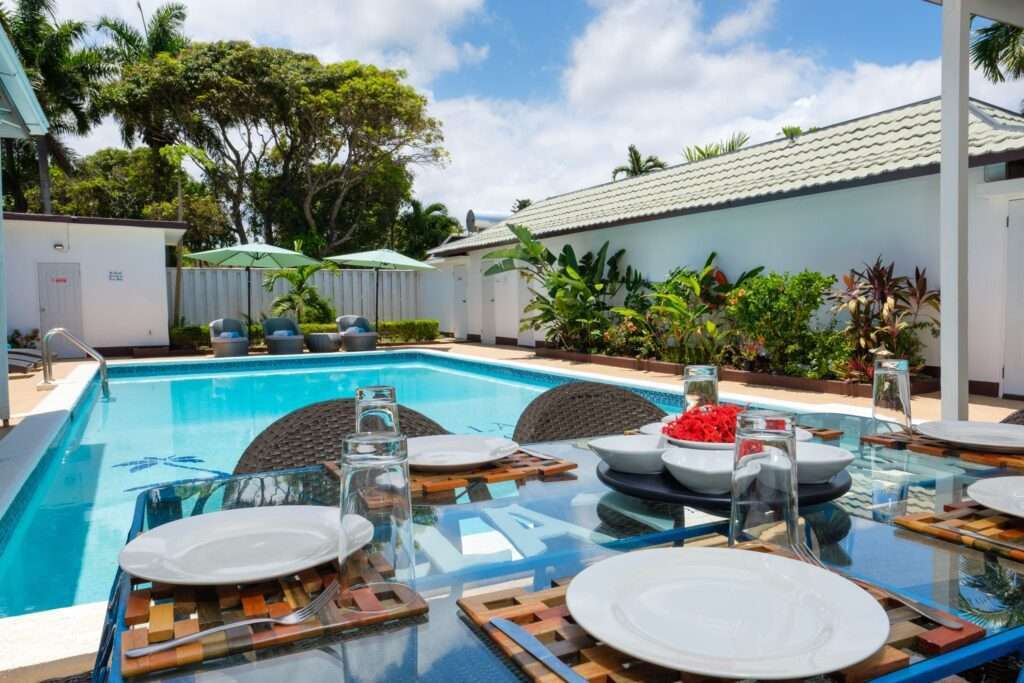 For Guests who have booked the villa for more than 3 nights there are a few ways to acquire
ingredients:
Guests who are staying for more than 7 nights receive a complimentary meal upon arrival.
To order e.g. scrambled, omelet.

Such as plantain, green plantain, festival, Dasheen.

Steamed Callaloo & Dumplings

Boiled or Fried.
Toast with Jam and Butter
Curry Chicken & Rice / Rice & Peas

Jerked Meats included Chicken or Pork

A Selection of Soup that include Red Pea, Chicken, Veg
A Selection of Fresh Fruit Juices

Such as Pineapple and ginger, Soursop, Beetroot.
*Please see the above examples of the dishes that can be made for you at Villa Turrasann. Dishes can also be tailored to meet dietary requirements such as allergies. Some dishes are seasonal depending on the produce on the island at the time.